Top-Tier Packaging Company with RENO Branch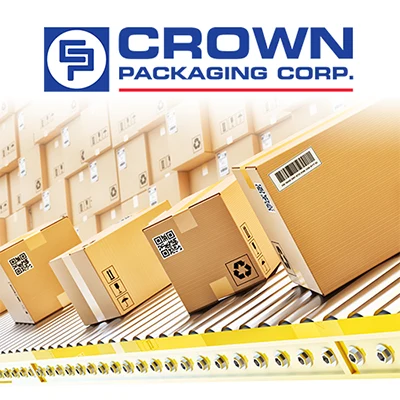 Leading Packaging Supplier Supporting Businesses in Nevada
Are you looking for a packaging company in Nevada?
Crown Packaging is a top supplier of materials and packaging equipment with a branch in Reno.
By choosing Crown as your preferred packaging company, you'll receive helpful, on-site support from a specialist near you, plus the robust product options and premium services you'll only get with an industry leader like Crown.
Contact Crown to speak with your regional representative and learn how we can help improve your packaging operation.
Packaging Supplies & Machinery
Crown Packaging provides the materials, equipment, and services your business needs to succeed.
Since 1969, we've been recognized as a leading packaging company. We've continued to expand with an international network of dedicated specialists, warehouses, and service technicians across the US, Mexico, and Canada.
We assist businesses operating in Nevada and across the region:
uncover opportunities for packaging improvements
reduce packaging and shipping costs
eliminate overheads via warehousing and vendor managed inventory services
strength and streamline the supply chain
automate process with packaging equipment
Regional vendor managed inventory services and warehousing
Single-source packaging purchasing with 150K+ packaging products from top manufacturers
Specialization in cold chain, corrugated packaging, automation, machinery, and more
Full-service equipment division featuring consultation, installation, and maintenance services
Providing Nevada with the Best Packaging Solutions
"We've helped dozens of businesses across Nevada improve their packaging process, and we're confident that we can be of value to your organization as well.
Consider my team a resource when you are troubleshooting packaging or shipping issues or simply want to explore new product and equipment options."
Rich Rosas
Branch Manager
Crown Packaging | Reno, Nevada Location
Crown Packaging | Reno, Nevada Branch
Address
6550 Longley Lane
Suite 130
Reno, Nevada 89511
US
Opening Hours
Monday: 08:00a – 05:00p
Tuesday: 08:00a – 05:00p
Wednesday: 08:00a – 05:00p
Thursday: 08:00a – 05:00p
Friday: 08:00a – 05:00p