Top-Tier Packaging Supplier Supporting California Businesses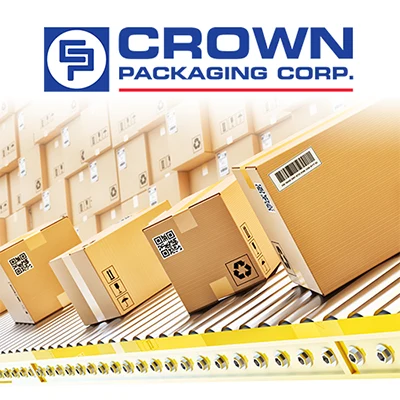 Leading Packaging Company with Los Angeles & San Francisco branches
Are you looking for a packaging company in California?
Crown Packaging is a top supplier of materials and packaging equipment with branches across the state.
By choosing Crown as your preferred packaging company, you'll receive helpful, on-site support from a specialist near you, plus the robust product options and premium services you'll only get with an industry leader like Crown.
Contact Crown to speak with your regional representative and learn how we can help improve your packaging operation.
Packaging Supplies & Equipment for California Businesses
Crown Packaging provides the materials, equipment, and services your business needs to succeed.
Since 1969, we've been recognized as a leading packaging company.  We've continued to expand with an international network of dedicated specialists, warehouses, and service technicians across the US, Mexico, and Canada.
We assist businesses operating in California and across the region:
uncover opportunities for packaging improvements
reduce packaging and shipping costs
eliminate overheads via warehousing and vendor managed inventory services
strength and streamline the supply chain
automate process with packaging equipment
Single-source packaging procurement with over 125,000 packaging products available from leading manufacturers
Regional warehousing and inventory management
Specialization cold chain, corrugated packaging, automation, machinery, and more
Full-service equipment division featuring consultation, installation, and maintenance services
Providing California with the Best Packaging Solutions
"We've helped hundreds of businesses across California improve their packaging process, and we're confident that we can be of value to your organization as well.
Consider my team a resource when you are troubleshooting packaging or shipping issues or simply want to explore new product and equipment options."
Jason Cassady
Branch Manager
Crown Packaging | Los Angeles, California Location
Frequently Asked Questions about Crown Packaging
Yes, sustainable packaging is a specialty for Crown.  We offer a wide variety of eco-friendly packaging products to support your company's sustainability goals.  
Contact us to learn more or explore this web page: https://crownpack.com/sustainable-packaging/
Yes, we have locations across North America to offer your organization the same level of customer service and support that you enjoy at our California-based branches. 
View all of Crown Packaging's locations here:  https://crownpack.com/locations/ 
Single Source Packaging Supplier for California Businesses
Packaging Supplies
Bags
Polyethylene Bags
Low Density
Hi Density
Linear Low
Co-extruded
Blends
Gusseted
Vented
Additives
UVI
EVA
VCI
Anti-Stat
Slip Level
Anti-Blocking
Printed Bags
Autobags®
Vacuum Bags
Staple Pack Bags
Wicketed Bags
Polypropylene Bags
Static Shielding Bags
Non-Conductive Bags
Vinyl Bags
Cloth Bags
Paper Bags
Garment Bags
Reclosable Bags
Bubble & Foam
Bubble and Foam Rolls
Bubble and Foam Sheets
Die Cut Foam
Bubble and Foam Bags
EPS
Laminated
Corrugated & Chipboard
Cartons & Boxes
Corrugated Sheets
Tube & Caps
Trays
Die Cut Corrugated
Partitions
Skinboard
Singleface
Slip Sheets
CORNER PROTECTORS
Edge & Corner Protectors
Paper
Paper/plastic
Plastic
Strap Protectors
Molded Pulp
U-Board™
EPS Foam
Dunnage & Void Fill
Paper & Ranpak Products
Air Pillows
Loose Fill
Gel Packs
Ice Packs
Foam Coolers
Newsprint
Load
Dividers & Airbags
Films
Stretch Film
(Machine films & Hand Films)
Shrink Film
Polyolefin
PVC
Polyethylene Films
Polypropylene Films
Stretch Banding
Protective Films
Construction Films
Mailers & Shipping Envelopes
Packaging List Envelopes
Bubble Mailers
Padded Mailers
Rigid/Utility Mailers
Tyvek® Mailer
Corrugated Mailer Boxes
Poly Mailers
Paper Packaging
Kraft Paper
Wax Coated Paper
Poly Coated Paper
Tubing
Freezer
Cohesive
Tissue Paper
Protective Paper
Paper Rolls
Paper Sheets
Custom Wrap Paper
LABELS
Thermal Transfer Labels
Direct Transfer Labels
RFID
Laser
Custom Printed Labels
Paper/Film Labels
Shipping Label
Cold Temperature Labels
Shockwatch®
MARKING SUPPLIES
Inks/Solvents
Marking Pens
Rolling Coders
Mark Over
Stencils
Placards
Ribbons
Waxed Ribbons
Resin Ribbons
Hot Stamp
TAGS
Inventory Tags
Tyvek®/Poly/Film Tags
Production Tags
Custom Tags
Bin Tags
Metal Tag
Thermal & Direct Thermal Tags
Tapes
Carton Sealing Tape
Hand-Pressure Sensitive
Machine-Pressure Sensitive
Water Activated Tape
Gummed Tape
Reinforced Tape
Masking Tape
Filament Tape
Duct Tape
Double Coated Tap
Printed Tape
Specialty Tapes
Adhesives
Hot Melt
Liquid
Spray/Aerosol
Sealants
Epoxy/Specialty
Glue Applicators
Glue Dots®
STAPLES
Carton Sealing
Stitching Wire
STRAPPING
Polypropylene Strapping
Polyester Strapping
Steel Strapping
Carts
Tools
Buckles/Seals
Twine
Corded
Specialty Items
Custom Printing
Custom Printed Boxes
Custom Printed Labels
Custom Printed Films
Custom Printed Bags
Custom Printed Tapes
Custom Printed Strapping
Janitorial Supplies
Toilet Tissue
Paper Towel
Wipers
Soaps/Cleaners
Dispensers
Facial Tissue
Sanitary Product
Can Liners
Safety Supplies
Hearing Protection
Protective Eyewear
Gloves
Respirators
Safety Tapes
Aisle Marking
Floor Mats
Specialty Products
Desiccants
Blades
Sorbents
Other Specialty Supplies
Order Packaging Products & Shipping Materials
Contact Crown to learn more about packaging supply options and to request pricing.
Discover Ways Crown Packaging Supports Your Business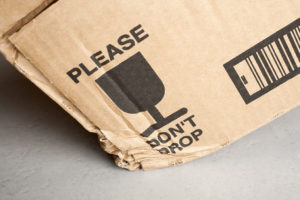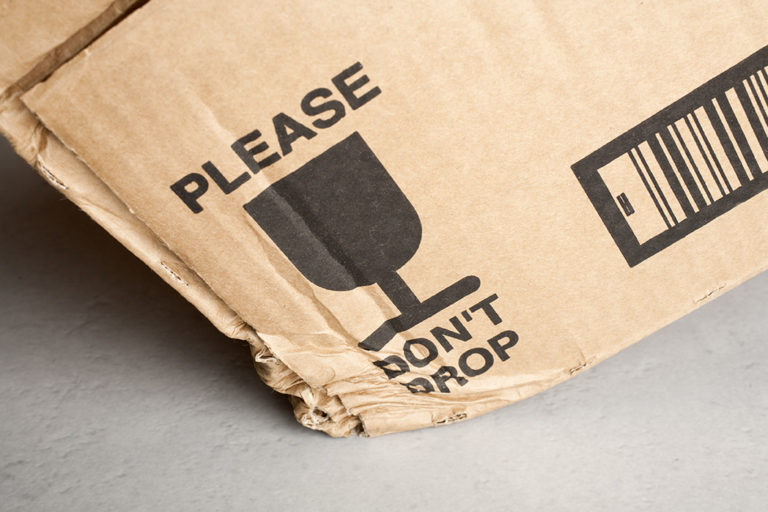 Learn about packaging solutions to help prevent product damage, spoilage, theft, sun exposure, and more.
Read More »
Crown Packaging | Los Angeles, California Branch
Address
780 Columbia Ave.
Unit 2
Riverside, California 92507
US
Opening Hours
Monday: 08:00a – 05:00p
Tuesday: 08:00a – 05:00p
Wednesday: 08:00a – 05:00p
Thursday: 08:00a – 05:00p
Friday: 08:00a – 05:00p