Improve your Operation with Packaging Services
We provide the packaging services your business needs to succeed. From warehousing to custom packaging design, equipment maintenance to consulting services and much more, Crown Packaging develops solutions tailored to meet your unique packaging requirements.
Explore Packaging Services by Category
Inventory Management Services
Reduce storage costs and overhead expenses by leveraging our network of warehouses strategically positioned across North America to make sure you have the packaging supplies you need when you need them.
Just-in-Time Delivery & Local Support
Each of our warehouse locations offer a local support team from customer service to service technicians, who are ready to solve any problem today and bring you same-day deliveries from our stock inventory.
We have 185 salespeople across North America who can be at your doorstep in a day to help you minimize your inventory cost and maximize your shipping process so that you can get back to focusing on what matters most.
Packaging Equipment Services
System Design & Cad Drawing
We'll help you upgrade your packaging systems from ideation to implementation.  We can even develop system diagram using computer aided drafting (CAD).
Site Audits & Equipment Optimization
Our packaging specialists can conduct comprehensive evaluations of your facility to identify opportunities for automation improvements. 
Packaging Equipment Maintenance
Crown Packaging employs on-staff service technicians who can perform system audits and regular maintenance to make sure your packaging equipment operates the best it can.
Custom Packaging Design Services
Custom Corrugated Design Services
When standard boxes won't do the job, we have you covered with the ability to create a custom corrugated solution for your application. We have specialized staff and equipment capable of create a box that's a perfect fit for your product.
Custom Packaging Solutions
When it comes to specialty items for our customers, we do it all. From customized medical solutions and die-cut boxes to specialty labels and custom printing, we go above and beyond to find the right fit for the customer's needs.
Packaging Consultation Services
We provide packaging ideas that work for you.  Leverage our staff's industry expertise to diagnose challenges in your packaging workflow and discover new packaging solutions that can reduce waste, costs, product damage, and more.
Sustainable Packaging Consultation
Choose to reduce, reuse and recycle. Crown Packaging can help you explore packaging options that will reduce your carbon footprint and support your sustainability goals while maintaining high performance.
Packaging Automation Consultation
Consider our systems engineers and packaging specialists as resources to help you plan your automation project. Take advantage of our expertise to help you find the right machinery for the job.
Accelerate your packing and shipping workflow with pre-assembled kits made of up of multiple packaging products. Perfect for cold chain and protective packaging applications.
When you need extra manpower to assemble components, Crown Packaging has the resources to help you expand your assembly operation.
Whether you need items bundled in bags, goods grouped on trays, or pallets of products wrapped as a load, we can help streamline the unitization process.
Prepare your products for retail by kitting items in point-of-purchase displays provided by Crown Packaging.  Improve the presentation of your products while simplifying packing and distribution.
Down-Gauging & Rite-Gauging Assessments
A common service we offer to clients is down-gauging or rite-gauging their packaging supplies.
In many cases, switching to a slightly smaller or thinner product can have a huge effect on reducing cost and waste. In other cases, upgrading the material is the right choice. We can help you determine which is right for your business.
Load Containment, Drop, & Vibration Tests
Prevent avoidable product damage by testing the integrity of your packaging using our packaging testing lab.
We'll analyze your current packaging with drop tests, vibration tests, and other assessments to identify risk factors.
Sustainable Packaging Assessment
Our team of packaging specialists is there to help you navigate the wide variety of sustainable and recyclable packaging options available to you.
Contact Crown to discuss your green goals and discover ways to reduce, reuse, and recycle throughout your packaging process.
Online Tools & Technology Resources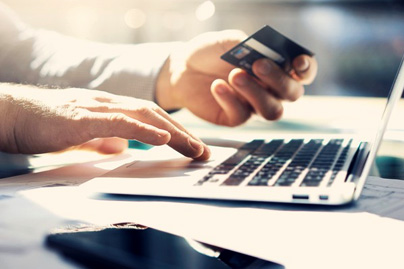 E-Commerce & Online Ordering
We can simplify packaging procurement with customized online ordering with EDI capabilities for quick and easy orders, changes, shipping notifications and consolidated invoicing.
Spend & Savings Tracking Tools
Crown offers innovative technologies that allow business leaders to monitor cost & savings.  This exclusive service gives you the insights needed to minimize avoidable expenses & improve production.
your Partner for Packaging Services
Contact Crown to discover all the ways we can support your business with premium services designed to take your packaging process to the next level.